Testimonials
We at Apex Herbals love when our customers give us feedback! Have a product or customer service testimonial ? Send us your testimonial via the Get in Touch page of our website, and we'll post it here! Take a look at what some of our customers have said about Apex Herbals and their experiences: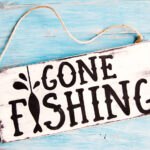 As a retired senior Vietnam Veteran, I have specific ailments that required someone to sit down and listen to me.  Agent Orange gave me Diabetes and Diabetic Peripheral Neuropathy as a result, on top of decreased kidney function (2nd stage kidney failure).  With your expertise, knowledge of herbs and natural health, as well as diet, you were able to help prevent me from going into dialysis.  Even my blood sugar which was hovering around 7.2 when I first consulted with you, the regimen you suggested brought my A1c down from 7.2 to 5.9 in less than 6 months!  I didn't even have to go on Metformin which my VA doc wanted me to do, but the herbs you had have kept me away from synthetic meds.  The topical and internal CBD you sold has worked well in keeping me mobile where I don't have to take Aleve each day!  The recommendations you suggested have given me a better quality of life, new energy, and a new outlook for a guy in his 70's.  The time you took in your certified CBD session was amazing, and you gave me just the right CBD suggestion to help me with my ailments.  With everything you've done for me, I can go fishing without much pain anymore.  I thank you deeply.  A customer for life, and my veteran friends continue to hear your name!  By the way, I thoroughly enjoy reading your articles on your blog.  It is amazing how you remember so much... God Bless You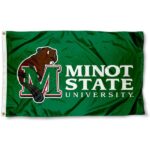 Hello, I've actually been working with you for a long time!  I remember when I first came to you - I was a mess.  I've suffered from multiple conditions over the years, mainly spastic muscles and lots of stiffness from a disability.  You sat down with me some time ago, and you listened to me - more than any doctor has.  Even though you aren't a doctor, you should be.  Wow, is all I can say.   After listening to me, you recommended I get some at-home hormonal tests done to see where my levels were.  As a woman who just hit 40, I am entering into the perimenopausal stage of life, and wow is it hitting hard.  After getting the results of my hormonal panels, you were pretty spot on.  My hormones were all over the place, and I had crippling anxiety and panic attacks -  Your recommendations of herbs, diet, and CBD have been life-altering.  I know from our consultation you said you've helped a ton of women get their hormones and anxiety back in shape - I thought it was just a line, but you were right.  I'd have to say after all of your recommendations, I'm around 90% better than where I was.  My hormones are back in the right levels, I have energy again, and needless to say, my boyfriend thanks you.   You truly have a gift - thank you for taking the time to listen to me.